Terrorism and piracy are the two general assumptions associated with the Horn of Africa nation of Somalia. But there is much more than meets the eye especially when one considers the interest that this country evokes across the globe.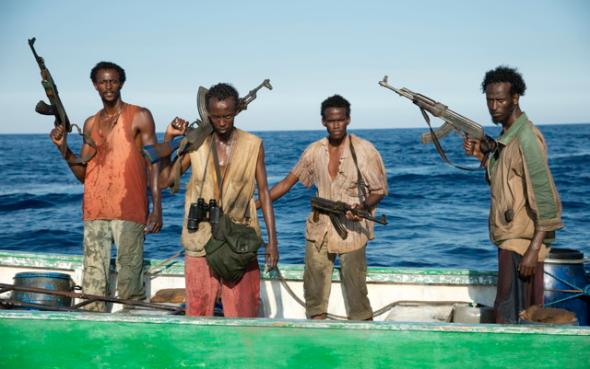 Way back in 2005 a UN Somalia Monitoring Group report released indicated that a dozen countries namely Yemen, Djibouti, Libya, Egypt, Kazakhstan, Ethiopia, Iran, Syria, Eritrea, Lebanon, Saudi Arabia and Uganda were all interested in Somalia. Almost a decade later and the number of countries interested in Somalia has increased tremendously.
Somalia's magnetic pull through the two main vices of piracy and terrorism saw some 62 countries with common interests in the Gulf of Aden and the Indian Ocean coming together under the aegis of the Contact Group on Piracy off the Coast of Somalia CGPCS which was created in pursuant of UN resolution 1851 in 2009.
The African Union Peacekeeping Mission in Somalia AMISOM which brings together 21,586 troops from Burundi, Uganda, Djibouti, Ethiopia, Kenya and Sierra Leone is aimed at restoring order in Somalia by routing out the al Qaeda linked Islamic militants, al Shabaab. The atrocities of al Shabaab are well documented camouflaging the group's initial ideology.
The just concluded Somalia High Level Partnership Forum hosted in Copenhagen earlier this year is a case in point. The HLPF follows in the pattern of the New Deal Conference on Somalia that was held in Brussels last year and the London Conference on Somalia. In as much as the ideal of reconciliation and political transition and economic stabilization of Somalia have featured prominently in these high level summits in European cities, it is clear Somalia has much more than many admit.
But while terrorism and piracy are synonymous with Somalia the undercurrents bedeviling this country that has only recently shown solid gains in dealing with lawlessness lead to the quest for natural resources. At present no oil majors has claimed if there are any reserves in Somalia. However, according to a recently released report by the Heritage Institute for Policy Studies, HIPS Somalia may be sitting on reserves amounting to 110 billion barrels of oil.
The HIPS study echoes findings made in 1988 in a joint hydrocarbons survey on Read Sea and Gulf of Eden states. The study covered Ethiopia before Eritrea seceded, Saudi Arabia and Somalia. It was undertaken by the World Bank and the United Nations Development Programme UNDP with the backing of Canada, France and Britain together with several oil firms. Geologist Thomas E. O'Connor who was World Bank's principal petroleum engineer led the survey.
In 1991 a conference was held in London under the auspices of the American Association of Petroleum Geologists where the findings of the Red Sea-Gulf of Aden hydrocarbons survey were presented."There's no doubt there's oil there," O'Connor the principal survey leader was quoted saying. "You don't know until you study a lot further just how much is there, but it has commercial potential. It's got high potential.
Once the Somalis get their act together."At the moment President Hassan Sheikh Mohamoud's government is taking advantage of the prevailing stable environment guaranteed by AMISOM to engage various oil majors such as Chevron, and ExxonMobil among others with the intention of assessing the full hydrocarbon potential of Somalia
By: By Mohammed Sugow